SANDIA PEAK UTILITY COMPANY PROUDLY PROVIDES QUALITY WATER AND EFFICIENT WASTEWATER SERVICES FOR SANDIA HEIGHTS, PRIMPOSE POINTE, NORTH TRAMWAY ESTATES, HAWKS LANDING & LAS PRADAS COMMUNITIES.
Providing approximately 7500 residents in the area with quality water and efficient wastewater services. Sandia Peak Utility is a proud partner of the WaterSense program which is sponsored by the U.S. Environmental Protection Agency to promote water-efficient products and practices across the country. Protecting and preserving the nation's water supply is critical to our economy, the environment, and human health.  Using water efficiently now will help protect water supplies for future generations.
For your convenience, please see the important phone numbers below:
Customer Service/Billing: 856-6419
Water Quality Questions: 856-6345
Water/Sewer Emergency Monday – Friday (7AM-4PM): 856-6345
After Hour Water/Sewer Emergency: 888-5336
Safe Drinking Water Hotline: 1-800-426-4791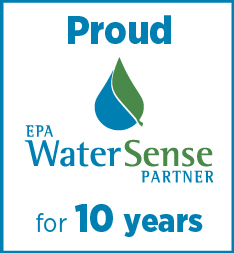 Did you know the average household's leaks can account for more than 10,000 gallons of water wasted every year, or the amount of water needed to wash 270 loads of laundry?
Household leaks can waste more than 1 trillion gallons annually nationwide. That's equal to the annual household water use of more than 11 million homes.  Common types of leaks found in the home include worn toilet flappers, dripping faucets, and other leaking valves, all of which are easily corrected.